This store requires javascript to be enabled for some features to work correctly.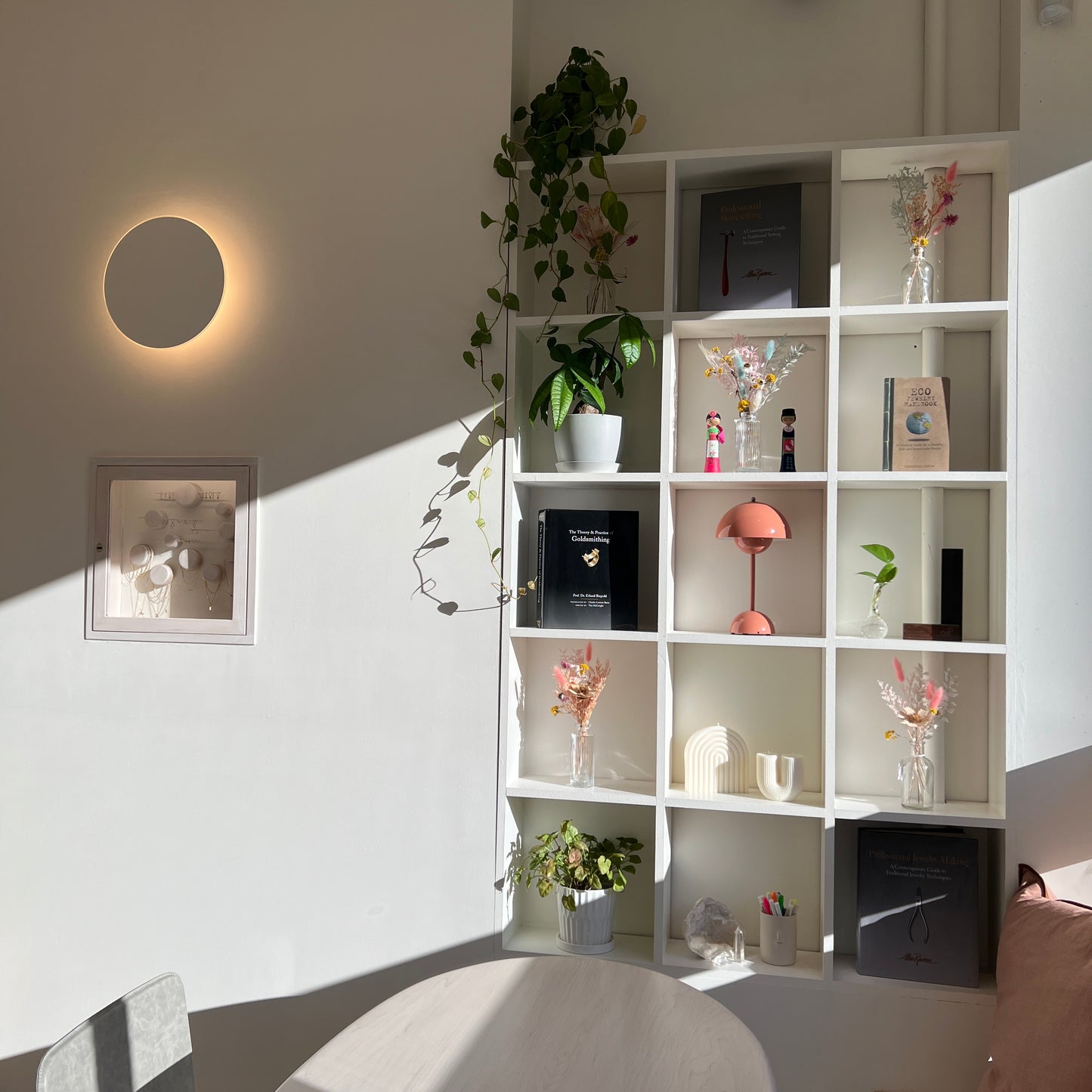 Step 1
Book Appointment
Speak to one of our experienced jewelers who will guide you through the custom process and make sure you feel confident and well-informed.
Book Now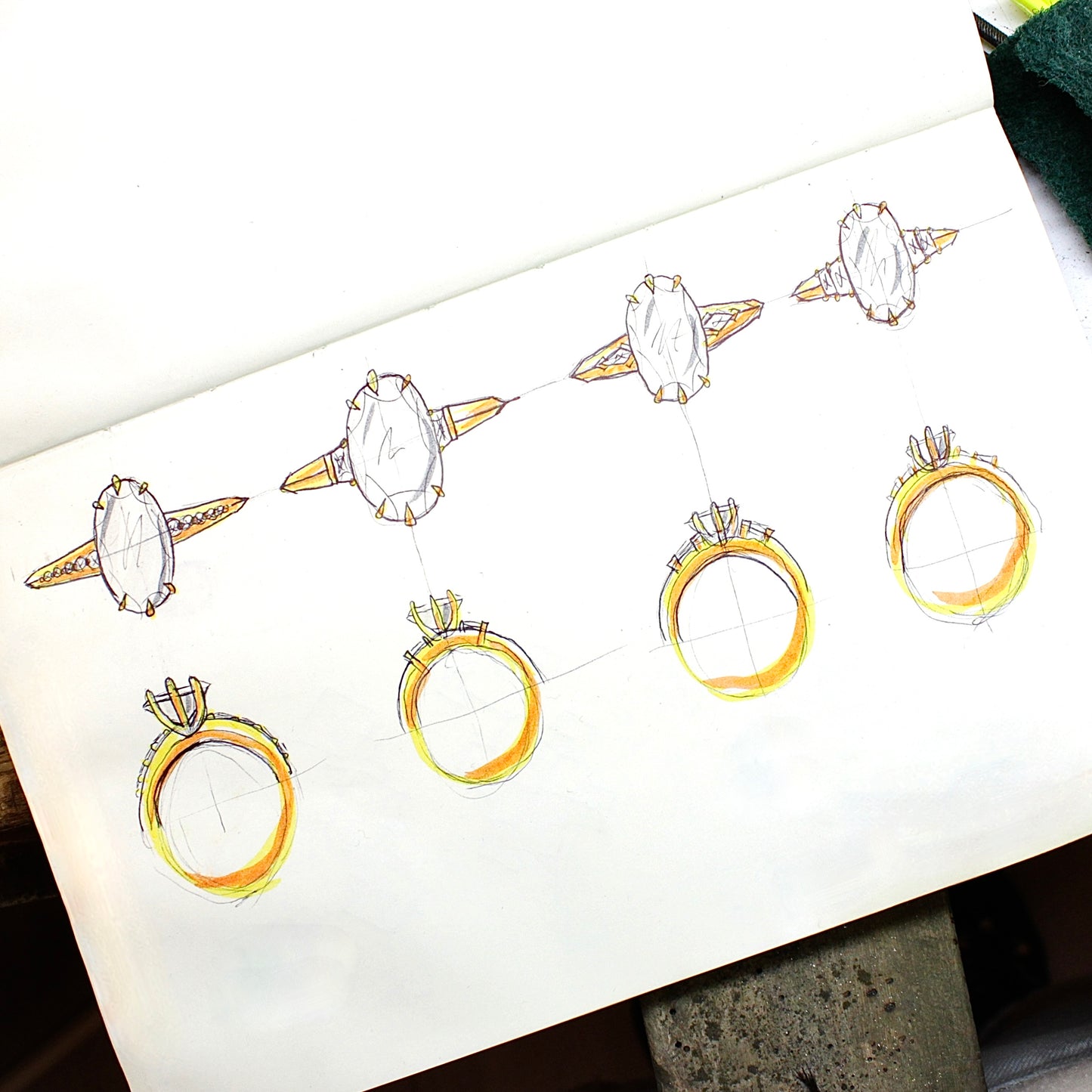 Step 2
Design
Solidify a design from scratch using sketches, inspiration photos, or one of our pieces. We help you go over different metal options, types of settings and bands, and stone options.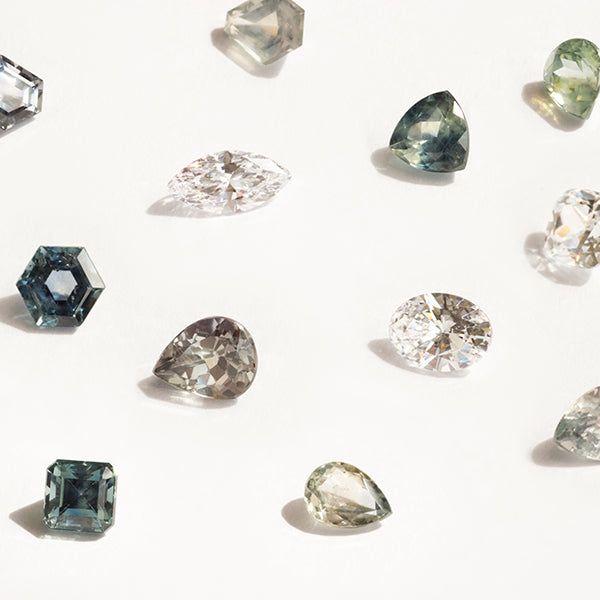 Step 3
Stone Viewing
We source a variety of stone options to choose from based on your budget. We also encourage bringing your own stones to repurpose and gold to recycle.
Our Ethics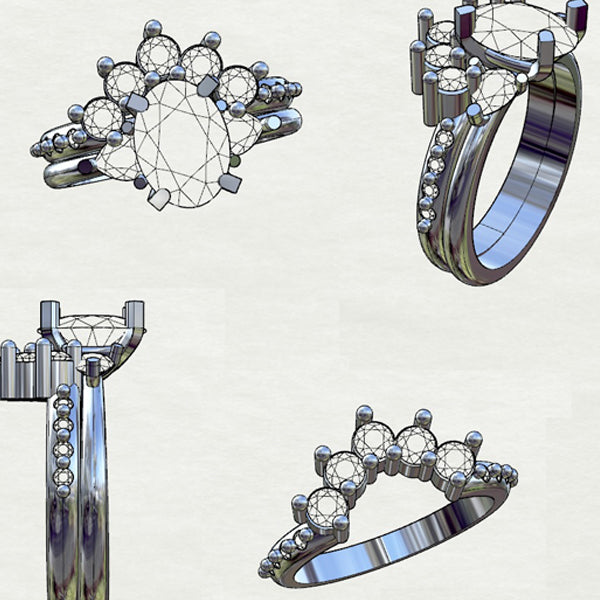 Step 4
Production
Once the stone and design is confirmed, we get started on either your handmade wax model or CAD model. Within a week you will receive a render to review and make any revisions necessary. To ensure we are on the right track we take it a step further and create a wax model for you to view in person. After the final approval we proceed to cast, polish, and set any stone selections made. The whole process takes approximately 6-8 weeks.