This store requires javascript to be enabled for some features to work correctly.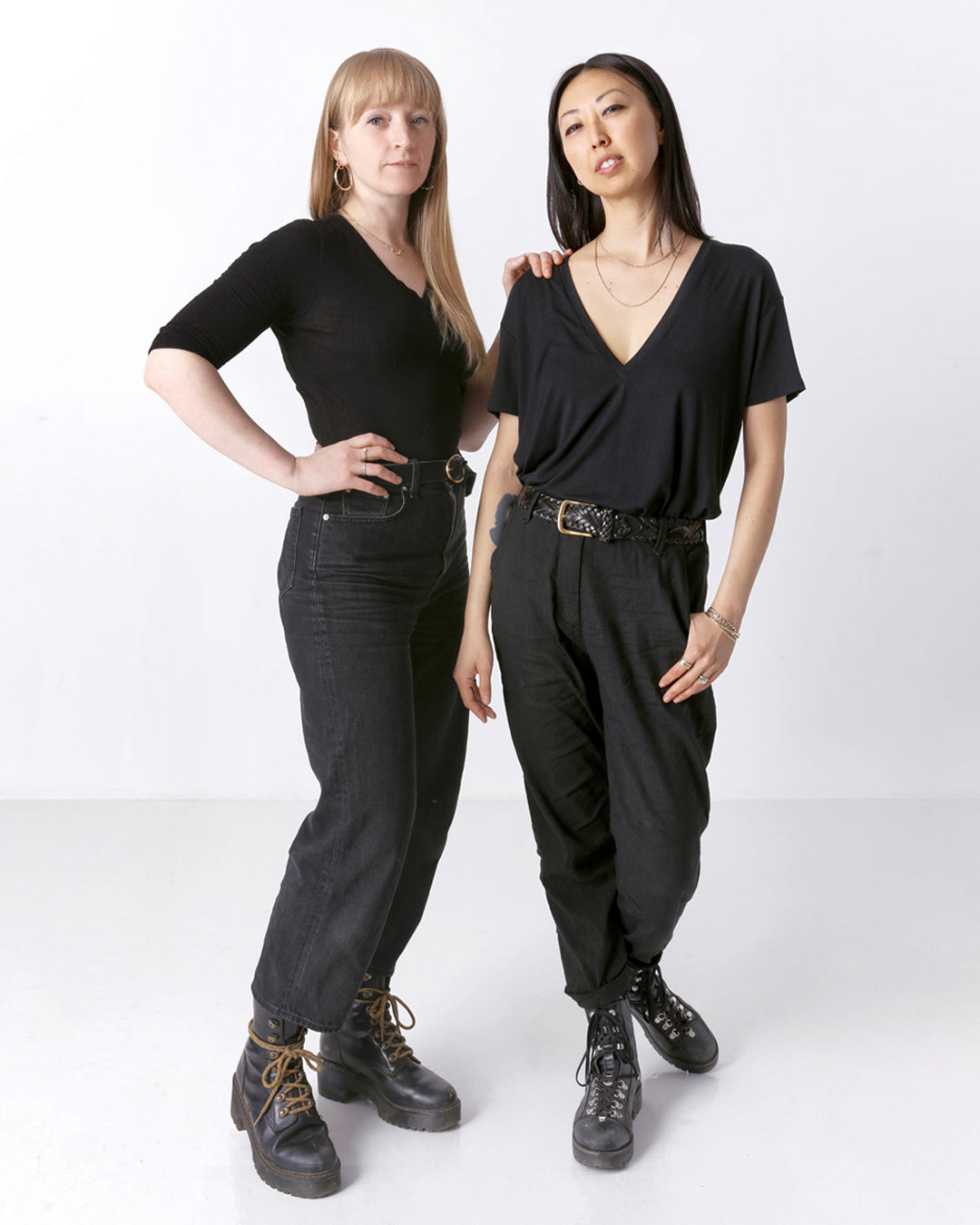 Behind Goldpoint
About Us
Goldpoint is a dream 10 years in the making. When owners, designers, and makers Olivia Michaels and Sunim Choi met working at a jewelry shop in Brooklyn, it took very little time to realize their ethos and aesthetics were completely aligned. Side-by-side they honed their design skills while learning the fundamentals of jewelry repair and construction. You won't find weak stone settings or overly delicate rings at their Greenpoint shop, because they have seen it all and know how to make jewelry that lasts.
As their working relationship evolved, their friendship grew. They began to hold "post-it note design sessions", and bonded over teaching jewelry making and their shared belief that ethics and sustainability are intrinsic to the jewelry making process.
When it came time to open a shop of their own, bringing their big bold designs to Greenpoint was a no brainer. Olivia and Sunim are both long-time locals. They each live, shop, eat, and walk their dogs in Greenpoint, and believe in the importance of supporting businesses in the area and uplifting the larger community.
If you stop by the shop you will see one or both of them working to make each piece of jewelry a reality. From design to completion Olivia and Sunim are all in.
Olivia Michaels studied Jewelry Design + Metalsmithing at Pratt Institute and has since worked in production management, custom design and fabrication, and the fashion jewelry industry. Her teaching experience includes many years at Parsons School of Design.
Sunim Choi studied Business Administration at Florida International University and later Jewelry Design + Fabrication at Studio Jewelers in New York City. She then went on to teach and design at a Brooklyn based jewelry shop, which she managed for nearly a decade.
Together Olivia and Sunim opened Goldpoint in 2022, offering unique unisex jewelry to their favorite New York neighborhood.
Contact Us